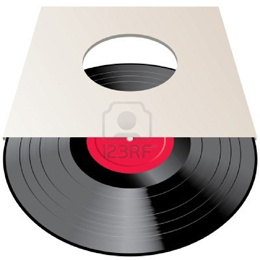 Album Title:
Cycling Between Sun And Moon
Release Date:
Monday, December 31, 2012
Bart Piette is one of Belgium's best known artists within the Noise / Electronics / Industrial-scene. Some of the projects he's involved with, as solo-artist or with partner(s) in crime: Clophill, NDE (with Koen 'Mürnau' Osier), Alle Sagen Ja, Experiments In Darkness or, last but certainly not least: Dead Man's Hill. He does also collaborate as guest musician on different albums from bands or projects like Uruk-Hai (the Austrian one), Hrossharsgrani or Pimentola. With both latter, he did release a split as well (under his Dead Man's Hill-moniker).
The Earth King is a new solo-project which will substitute Dead Man's Hill. Dead Man's Hill was (actually it still is, but Bart will put this project on hiatus in (a) future) an extremely productive project, with more than ten full lengths and several splits / project-albums, all of them highly acclaimed within the international scene. However, The Earth King isn't just some Dead Man's Hill Part Two. As a matter of fact, the album's cover makes mention of The Earth King, while other sources, as well as the back side of the album, state Dead Man's Hill vs. The Earth King…
Actually, The Earth King is another chapter born out of Bart Piette's creative brain. With Cycling Between Sun And Moon (six titles that last for fifty one minutes), The Earth King brings a form of Symphonic Black Metal with, of course, several elements from Bart's other projects.
The vocal lines are somewhat 'apart' from the usual. It's based on so-called Kargyraa-singing, a technique that immediately reminds to Attila Csihar, you know, the guy behind legendary Tormentor, or Mayhem, Sunn O))), etc.
The keyboards are of huge importance again, and used in a very divers way. All tracks are modestly crafted by atmospheric, floating background keyboard lines, yet they do play a prominent role as well, yet through different angles: classical, bombastic-orchestral, cosmic, electronic, horrific (cf. soundtracks for the scarifying, mainly Italian Horror movies from the seventies / early eighties) or psychotropic, or sounding like electronics at the one hand, versus church organs at the other.
Musically this project is heavier than before (with exception of NDE, of course). It sounds like an icy, grim, mythic form of abyssal, primal Underground Black Metal, combining the riffs and rhythmic approach of Summoning (like in Autumn Temple), Void Of Silence, Aborym (hey, didn't Mister Csihar once collaborate with this Italian act? …coincidence, of course), or any act that dwells in spheres of Funeral Doom-Black Majesty.
On top of it, The Earth King adds unique elements, like flutes (in Entering The Black Hole Of Infinity, with shamanistic chants and some heavily pounding riffs in the best Doom-tradition), Tartaros-alike synth parts (House Of Shadows), original lyrics (even though the cosmic, nor the Mother Earth-theme are not that unusual into some specific sub-genres of Black Metal), tribal percussion (drum computer, though), ritual and Pagan-inspired passages, and with the instrumental track The End Of Salve Mater we have an oppressive Industrial soundscape that is rather comparable to early Dead Man's Hill.