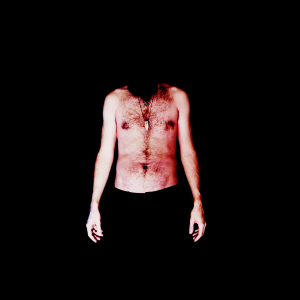 Album Title:
Dark Meditations Under Black Suns
With some delay…
The first time I heard something by Kuiluun Alus must be, I think, via the split this act did with the likes of That With Tusks, Lavatone, Gnomes and Master Toad. Some of those projects I was trusted with, but Kuiluun Alus did impress me a lot, even though I had not met this project before. A pity, for this material seemed to be quite impressive.
Anyway, next chapter: Kuiluun Alus and I came in touch, and this Galliano, Louisiana, UsssA based project offered me the self-released recording Dark Meditations Under Black Suns. This piece consists of six tracks only, but it clocks almost seventy-five minutes (!!!). There are no physical releases, I think – just digital ones. But, well, you'll see.
Dark Meditations Under Black Suns is actually divided into two chapters, each consisting of three hymns. Both Black Hymnal (separated as I, II and III, with a mysterious sub-title) and Death Mantra (here too the compositions are known as I, II and III, enriched by a pregnant sub-title) bring forth a tribute to the animist believes, the spirits of nature, both dark and enlightened, as far as I am concerned. For sure the sonic approach is like a meditative and hypnotic approach to the spirituality of all that surrounds us.
The atmosphere is incredibly oppressive, though ritual and esoteric too, with a heavy air suffocating the listener. From aural point of view listen, it is like a mesmerizing, ominous and gloomy mixture of monotonous Ritual Drone and Dark Ambient with a blackened attitude. The monotony here is simply marvellous. Do not expect boredom, but the opposite, for this approach surely strengthens the isolationist and haunting concept.
There is a certain distinction in between the first and the second chapter. Black Hymnal is slow, oh so slow, with both grievous, arduous and oppressive sequences at the one hand, and moments of relative silence and tranquillity at the other. But that's where Kuiluun Alus find their strength, for those 'empty' passages make the whole sonic journey so intoxicating, yet hugely obfuscating as well. The murky soundscapes are minimal – no drum patterns, no gimmicks, no samples, but that 'nihilism' therefor supports the organic listening experience – just long-stretched, somewhat confusing dronescapes, a twisting and deceiving ambience.
The Death Mantra part follows the execution of separated yet organically cohesive fragments, but it shows little more variation. Here too the 'emptiness' adds a fruitful richness. But that richness goes for an approach rather multi-layered in comparison to the first part, veiling the whole into a more ritualistic mist. Mystery and transcendence go hand in hand, less 'levitating' than Black Hymnal I, Black Hymnal II and Black Hymnal III, yet at least as asphyxiating and horrific. The monumental waves of droning heaviness and the hocusing noises come with some experiment; call it sounds from metallic and deep-industrialised origin. Especially 'songs' (what's in a name) like Death Mantra II: A Blissful Dark Light Surfacing From Beneath or Death Mantra III: The Moon Shines Upon The Path That Shall Lead Me Through The Fog bring such semi-apocalyptic phantasm; II especially with a mechanical attitude, III delving even deeper into the most obscure abysses of the psyche, slightly more orchestral and overwhelming.
On top of it, I need to mention the production. I think the sound quality fits so well to the whole atmosphere and concept. It's low-tuned, rough-edged and Arctic cold, elevating, even exalting, celebrating the dreary, lugubrious and even desolate spheres.
https://stainoftheearth.bandcamp.com/album/dark-meditations-under-black-suns