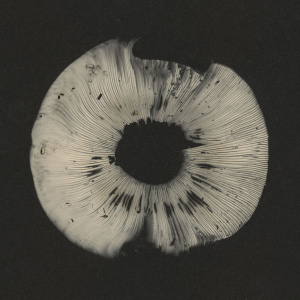 Release Date:
Wednesday, December 21, 2022
Cyclic Law, currently located in France, were formed in 2002 'to promote international musicians working in the field of Ambient, Experimental and Industrial Soundscapes'. The label gets run by Frédéric Arbour, who is the same mastermind behind projects like Visions, Instincts and some others. Frédéric started this label with the intention to support the upcoming Ambient scene back then – at that moment, the scene was quite 'limited' when it came to quite supportive channels to release their stuff decently – and it did not take that long, at all, to 'grow' as an international player within the worldwide scene. And it did not take much time before this label got recognized as a notorious one either, for quite soon Cyclic Law were able to sign some great acts from all over our putrid globe: Karjalan Sissit, Arcana, Kammarheit, Svartsinn, Northaunt etc.; all of them were sort of 'able' to have a release supported via this label.
Throughout the years, Cyclic Law grew further, becoming one of the most important labels within the international scene. Side-activities were born, like Cyclic Press (for books about visual art and photography) and Cyclic Law Mastering (for mastering duties indeed), or sub-labels, such as Aesthetical ('for forward thinking Electronic Sonorities') and Cavsas (which is a rather (Black) Metal oriented division within the Cyclic Law family).
In Summer 2012, Cyclic Law did offer a first 'anniversary compilation' to celebrate their tenth anniversary. Cycles (10th Year Anniversary Sampler) did offer the audience not less than twenty-one tracks from as many projects that are (or were) related to this magnificent label. It did show an exclusive dedication in both directions: from the label towards these projects, and from the acts involved towards the label.
Another decade did pass by, with even more interesting releases on this label (and the sub-labels mentioned above). Many projects did 'remain', and new outfits joined the crew, yet without any exception, every single release was, and still is, a monument when it comes to 'Ambient Music' in its widest sense of existence. I did write about (at least) forty reviews, I guess, in the meantime for this label, and I have never been disappointed by not one single effort that shares this label's name as Maecenas whatsoever.
So, here we are. Another decade-related anniversary did pass – all together: happy anniversary! No, seriously, quite recently this stunning label did celebrate its second decade of raison d'être ('raison d'être' might be a mental twister, hehe, if you got it), and therefor a second sampler-edition was created for the innocent audience, once again consisting of exclusive, previously unreleased material by some of the most influential or inspirational bands within the scene! Cycles II consists of twenty especial, mainly previously unreleased, compositions, meant to celebrate this mighty label's newest anniversary.
Because of the impressive number of acts collaborating, I will not go too deep into each single one's history / discography; it would bring me too far, it would overwhelm my concentration, and it would bore you to death for sure. But a short and sweet caress by my soft hands on each project's soft skull (?) is still acceptable, I guess. I will not focus on each project's past; just on their contribution for this second sampler specifically. The fact that it will be in alphabetical order is the label's choice, apparently, but thank you for that, for it makes it easier for me (smiley included…)…
Ajna (us), Elemental Manifestation (06:41): a piece of ominous oppression and an irrational, quite Lovecraftian (horror-wise, with those additional sounds) execution; long-stretched waves of eldritch isolationism, growing slowly into percussive gothic-laden proportions; imagine a deserted and desolate ruin of some ancient monastery during a barely moonlit night…
Ascending Divers (fr), Charybdis Drain (06:22): oh, this is so overwhelming; rich synth-based textures, multiple-lined, with organic sample-like sounds, canalized into a thick sonic fog of impenetrable oblivion and darkness; take notice of the many underlying details…
Ashtoreth (bel), Emic (08:06): progressive string-created drones and an amalgam of additional sounds, voices (whispers) and instruments, leading towards a twisted and out-of-the-box-thinking sound-experiment of unearthly nature…
Beckahesten (swe), Heder (04:29): a powerful ritualistic ceremony with unique voices, both lead and harmonious (purest emotion); shamanistic percussion, eerie and industrial noises, wretched strings, and martial elements, gathered as another mighty evocation…
Curse All Kings (us), For Amara, Queen Of Geese (03:43): a shorter composition, yet one that dissects the most anxious corners of man's brain; asphyxiating waves of suffocant nature, merely adventurous and statically overwhelming, and despite its short length, rich in framework…
Desiderii Marginis (swe), Moments Of Convoluted Respiration (05:57): like a soundtrack-like expression of existence at an abandoned space, where one's breath is the sole surrounding sound, and fear evolves into madness; floating spheres, tranquil gasps, and hints of cinematic brass collide and mingle into a cinematic journey through a complex system of sonic innovation…
Funerary Call (aus), Cerements Of The Moon (04:17): this is a more intensified exploration of sinister yet immense industrialisation and abstraction, being both bombastic and destructive; like powers from Outer Space collapsing and exploding, this Industro-Ambient comes with a sense of disorientation and claustrophobia…
Kammarheit (swe), Stjärnhiulen (06:03): once again dwelling around through spheres of mesmerizing obscurity and semi-tender, mysterious trance, immersive in depth and bleak in approach, this creation explores the outside borders of mental self-hypnosis and astral self-reflection; hypnotic and almost lustrous techniques of sonic wavery float on, and through, while painting vast landscapes of mysticism and harmony…
Leila Abdul-Reif (us), Moving On Its Own (05:04): finding inspiration in mysticism, folklore, ritual and reflection, this track balances in between the mystery of legendary worship of ancient occultism and timeless connectedness with Nature and Mater Terra; ethereal voices, dynamic waves of sound and intimate synths connect to an integrity and individualism of captivating maturity…
Neraterræ (it) & Dødsmaskin (nw), Fate Unveiled (Remixed), (06:06): this is where, and when, industrial soundscapes, rhythmic dynamism and gloomy ambience morph into an overwhelming orchestration of oxymoronic and militant character; both eclectic and floating synths, energetic beats and pounding rhythm structures act like the spine of this 'song'…
New Risen Throne (it), Birth Of A New Disciple (III) (07:49): being bathed in asphyxiating doom and ritualistic quietus, this composition injects a semi-morbid yet devoted attitude through semi-Gregorian and enchanting choirs and chants, bewitching floats of sound and occult vibes or rhythmic yet ritualized solemnity; the assistance of Corona Barathri secures the ritualistic, mesmeric and surreptitious character…
Nordvargr (swe), Lightbringer (05:08): belligerent rhythms, martial additions, and obscured keyboard-lines are gathered into another austere yet pungent sonic universe; the grim voices and droning synths aggravate the mystic yet heavy atmosphere…
øjeRum (den), The Land (02:29): the shortest piece, but despite its limitation in duration, the expression of surreal bleakness is breath-taking, like a paradox in essence and expression, like the discovery of contrasting similarities in sound-structure and texture…
Shedir (it), Reset (05:09): long-stretched waves of bleak ambience and down-earthed vibrations get canalised into a reverberating yet confusing, decadent sonic syntax, dreary and suffocating, frigid and embittered; yet chimerical and genuine in execution too…
Shrine (bul), Dream Axis (07:35): mixing contemporary classic melodies, pounding shapes of noise and nebulous ethics, this murky track offers an impressive, yet somehow inauspicious form of Dark Industrial Drone Ambient majestics, being both integer and visionary, yet permanently obtrusive in a most modest sense…
Sophia (swe), Hunt/Hang (03:42): a huge salutation to martial electronics, with martial drum beats, obscured synth-lines in multiple layers, darkened whispers and subtle yet fine-tuned additions; so glorious and victorious in essence…
Sutekh Hexen (us), The Sky Below (06:00): with this composition, we delve deeper into the territories of Death Ambient and Martial Industro-Noise; a pounding gathering of elements from Harsh Noise, Power Electronics, Ritual Drone, Black Ambient and Death Industrial, injected by details from Black Metal and Martial Ambient Synth, resulting in a massive sonorous experience of extra-humane endurance, masochistically attractive and painfully satisfying…
Taphephobia (nw), 3rd Floor (04:43): a coopetition of repetitive and monotonous atmospheres with prosperous droning melody-lines, a balance of visionary reverberations and robust resumption, veiling the listener in a mist of intoxicating mesmerism…
Visions (can [from origin]), Nuit (09:34): unfolding with mysterious resonance and portentous oscillation, Nuit explore ranges of Cosmic Drone that exceed any Ambient-laden limitation when focusing on the core, the 'heart', of the concept; despite its length, this compositions permanently develops and evolves, expanding then again lowering subtly without evaporating in thin sonic air…
Vortex (ger), Cosmic Rim II (04:49): almost levitating at first, with a certain perception of energetic expectation, this balance of electronic rhythmicism and ambiental excitement exhales a touch of belligerent flavor, including a modest glance of pseudo-mechanic industrialisation…
…in short; I could / would (should) get deeper into the matter, but it has no value… Cycles II does offer a fantastic overview on what Cyclic Law has to offer right now; indeed, a magnificent gathering of sublime artists from all over our dying globe. Up for another decade!
This unique sampler got printed in a limited edition of 500 copies on compact-disc, so hurry up (there's a digital edition too, of course). The 2-CD comes in a six-panel digi-sleeve with poster, and the stunning artwork was done by close partner Kristina Feldhammer (link below, to view her amazing artwork).
https://cycliclaw.bandcamp.com/album/cycles-ii-cyclic-laws-20th-anniversary-label-sampler
https://www.cycliclaw.com/music/cyclic-laws-20th-anniversary-label-sampler-2cd-/-dl-200th-cycle
https://www.instagram.com/kristina.feldhammer/