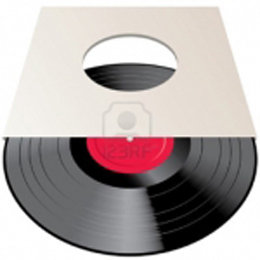 Release Date:
Thursday, September 18, 2014
Bone Cracker (or Bonecracker) are a band from the city of Minsk, Russia, formed about two years ago. They had a one-track single earlier this year to promote their upcoming debut full length, and that song indeed appears on Пopoku. Apparently this material, and then I am referring to the album and not that single track only, was originally released on tape via Zombi Records.
Пopoku brings an eccentric form of timeless Thrash Metal with quite some Death Metal elements. It sounds both grooving and melodious, and it even has its epic moments. There is quite some variation, and this goes not for the speed only. As a matter of fact, the tempo isn't that varying, for most pieces are mid- to up-tempo, loaded with quite some energy and joy-of-play. It's especially the writing of the song structures, and of course, in consequence, the performance, that makes you frown your eyebrows. The approach is timeless, and then I am referring to both the traditional and old styled tradition (once again, hello dearest Eighties), as well as the 21st-century's elaboration; the latter including some semi-progressive and frivolous Spielerei.
I have a couple of remarks, and that's the lack of killers and the sound. When it comes to the first issue, then I am disappointed by the absence of outstanding tracks. Пopoku sounds as if these guys were trying out some stuff, but without having a concrete, specific aim. It does not mean that this album consists of fillers only, but with exception of some excerpts (no songs in their totality), I cannot remember what I was just listening to (and this is the third time this album gets player at Casa Tibos). It's enjoyable, yet not memorable. And the sound, to my humble opinion, is way too clean, too polished. Okay, for a better part it fits to the modern intentions of the concept, but I prefer a more Teutonic approach (but once again that isn't but a personal opinion).