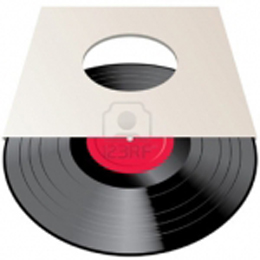 Release Date:
Wednesday, April 29, 2015
Hail and honour! Album #100 for the superb / superior label Satanath Records! There are several new ones in mean time, but unfortunately Concreteweb has been silent for quite a while. But since I have an enormous respect for the label, the bands / projects on it, and, especially, the label owner (one of the greatest guys I met lately), I will make sure an overload on new reviews will be taken care of by undersigned in the next couple of weeks.
First this one, Cryostasium's self-titled fifth album, once again completely (de)constructed by madman Cody 'Strep Cunt' Maillet, whom you might know as well from the likes of e.g. Bone Ritual, the C.T.M.-project or Witch Tomb. And once again you might expect the worst sonic assaults to experience.
Cryostasium is a noisy, psychopathic, schizophrenic and frenzy mixture of primal and chaotic no-nonsense Black Metal and elements from Harsh Industrial, Minimal Noise, D-Beat Crust and psychotic cacophonies, including a sound quality that is both terrible and ingenious! However, despite the weird, anti-human approach, there is quite some interesting variation, but you just need to get through it, to endure, to hold on, and to get rid of any narrow-mindedness. Otherwise you won't succeed to fully comprehend this material. The guitars are 'melodic' yet purely brain-torturing, the vocals are so extremely ear drum piercing (unsedated defleshing isn't as intensive as those screams), the structures intelligently chaotic (a very true statement), and the drum patterns totally raged out. But how sweet it is… Even the Von-cover makes bands like Deiphago fade away in divine whiteness…
If you can appreciate the likes of Cryptic Winds, the ugliest efforts by Ildjarn, Striborg, Xasthur, Enbilulugugal etc., then you will adore this stuff. Otherwise: skip it!