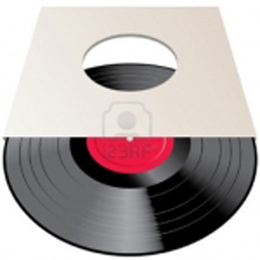 Release Date:
Wednesday, August 27, 2014
Exactly three years after the debut album Odium, Russian act GodHater return with the sophomore full album, Blasphemia. This time Belial (bass / vocals) and Sagoth (guitars) were joined by session drummer Roman 'Yog Sothoth' Grigoriev (known from Pseudogod and Act Of God) after former drummer Spike left.
What these guys bring is fast and blaspheme material, strongly rooted within the Second Wave tradition. Yes, it means a lack of originality, but WTF, why should one care about that nowadays? GodHater's compositions are filled with anger and hatred, right-to-the-point, lacking trendiness, and focusing on those aspects that made the current scene what it is now.
Actually the quality of the compositions, and then I am talking about both the song writing as well as the performance (and as a matter of fact, this counts for the sound as well), is very satisfying. Once again I want to repeat that, if you are searching for something totally renewing, then you will not find what you're looking for right here. But if you can appreciate the bare essence of (Second Wave-oriented) Black Metal with nothing more than that, then Blasphemia might be a possibility. What I do appreciate is that they come up with a cover track, yet not from a 'major' act. Everybody wants to cover Burzum, Bathory, Morbid Angel, Mayhem, etc., but it's nice to notice that GodHater come up with Angel Of Fire by a sadly underestimated Dutch act, Unlord. I did really appreciate these Dutchmen, even though they were little mainstream, but the energy they created was actually very pleasing. I hear the very same attitude within this cover version, and that is nothing but appreciable!
I have nothing more to add; I think it's clear what I am talking about, all right…