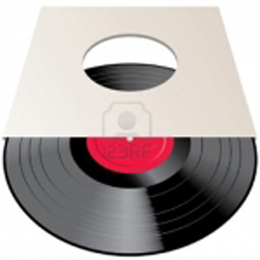 Release Date:
Monday, December 29, 2014
Despite almost eight years of existence, Epitaph For Life isn't but the first full album, and their second official release. Once again kindly offered to the audience by mighty Russian top-label Satanath Records, this time in co-operation with Black Plague Records (from California), it saw the light at the very end of 2014.
I wasn't that enthusiastic about the band's EP Desert Of Sin (see Concreteweb's update on September 19th 2014), but I noticed some potential. So, what about this full album? Well, it was recorded with a slightly renewed line-up, once again it comes in an edition limited to 500 copies, and the whole experience lasts for just over forty minutes.
I am immediately impressed after hearing the introduction of the opening song, based on piano, colored with fine keyboard lines, then the whole turning into the Epic / Death / Black hybrid this band actually performs. And that opening song, The Rotting Temple, is a great example of the progression this band made. It holds the middle in between old styled heaviness and modern technics, in between fast-paced aggression and atmospheric subtlety, in between guitar-oriented structures and pounding riffing. It's not a coincidence, for this seems to be the core of the whole album. Okay, it totally lacks of renewing elements, and there might not be some earth-quacking revelations either on this album. But there is no place for disappointment or boredom either (at all).
What I think that might be the best progression compared to the former material is the fact that the somewhat mechanical approach has been replaced by a more organic power. Don't expect a naturally-driven album, because that would be too exaggerated; but the revolutionary step-forward cannot be ignored for sure. Damn yeah, the production still is too sterile, yet this time there is a certain rawness that I do appreciate a lot. And pretty much the same goes for the song writing and performance: very stipulated and over-detailed at the one hand, yet done much more from the belly than from the brain. It's a more natural process this time, you see…
My conclusion is: if you did like the EP, you will like this album one even more; if you didn't like Desert Of Sin, you might appreciate this one, or not. I repeat that there is quite an improvement on several subjects / matters / levels, but there might be tens, maybe hundreds of alternatives that are at least as good or impressive… Yet in any case, this band is worth giving them a try. And if their evolution goes on this way, I am sure their next opus will be a killer one.