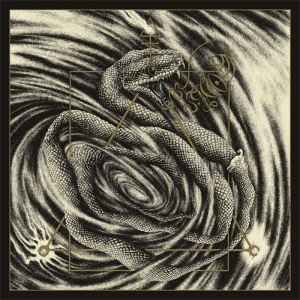 I have no idea what's going on in Costa Rica, but lately we are almost (read: 'almost', with some relativation) overcrowded by bands and projects from out there – some of the better things I recently 'met', and which I did a review for recently / which I will do a review for very soon: Alastor Sanguinary Embryo, Insepulto, Paganus Doctrina, Ancient Spheres, Inhuman, …
Within that modest yet, still, impressive list of acts from that Central American country, we need to take notice of Corpse Garden too. This band released a first album in 2012, called Burnt By The Light, and since then, the band underwent quite some changes in line-up. They did record this sophomore album in 2014 with recording and mixing done at the Bushido Audio Productions Studio with Juan Pablo Calvo (the latter took care of production, engineering and mix), and the mastering was done by Eri Roman at Solo Hits Studio.
This new album, for the better part, goes on in the very same vein, though it might be little more atmospheric and melodious – though such descriptions aren't but theoretical definitions. Entheogen stands, once again, for a somewhat blackened yet highly technical, somewhat modernised (not, and I repeat: NOT, of the progressive kind) and post-atmospheric kind of Post-Death Metal, but with an increased focus on harshness and, at the same time, melody and atmosphere. I would certainly call it an improvement.
Anyway, this stuff is full of powerful energy, technically high-standard creations, a high-tech execution and a gloriously wonderful production quality, and in combination with the many unique pieces (listen to, for example, Evoking A Dead Sun, Emerald Vision or the end of Portal To The Oneiric), combined with the most powerful essence of the Canadian, American, Dutch, German and Polish scenes (amongst many others)
I am sure that this highly-technical and blackened Modern Death Metal will reach quite a huge open-minded scene, consisting of 'fans' that know to differentiate obviousness and predictability from creativity, professionalism and individuality. And in this case, the result gets offered by quite a magnificent production quality, so there is no need to dislike this effort at all.
Vocals, guitar riffs, rhythm section, it's quite cool, quite overwhelming, quite convincing, and not filled with futile additions or pathetically exaggerated nonsense (like an over-produced sound or pathetically performed solos etc.), which defines my final score (at least as put within its specific scene)…